Best Shoulder Pulleys for Frozen Shoulder for 2022
Shoulder pulleys are an inexpensive and effective treatment tool for treating frozen shoulder (adhesive capsulitis) at home.
Shoulder pulleys are also referred to as doorway pulleys and over-the-door pulleys.
The most important consideration for choosing a pulley system is durability and smoothness of movement.
Best Overall Pick – Shoulder Pulley in 2022
RangeMaster Shoulders – Professional Grade Shoulder Pulleys
RangeMaster has been the undisputed leader in the shoulder pulley market. I am a licensed physical therapist and have been using RangeMaster shoulder pulleys for more than 20-years.
The high grade construction is what gives RangeMaster the advantage over discounted pulley systems. A pulley system like this will last several years in my clinic of daily use. Spending an extra couple dollars is well worth the investment.
The most important part of a home exercise program is the safety of the equipment. A metal pulley system like Rangemaster is less likely to fail under load which keeps my clients safe while using the device after rotator cuff repair surgery or frozen shoulder rehabilitation.
My personal experience – this is the only pulley system we buy for my physical therapy clinic. Personally I like knowing the construction quality provides my patients with the safety they need after surgery. I prefer the web strap attachment over the metal attachments just because they fit different doorframes more easily.
Shoulder pulleys may also be used with resistance. In the video below I share a strategy for adding resistance to a shoulder pulley.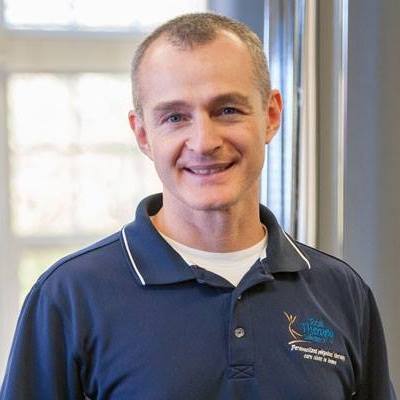 Anthony Maritato, PT
Physical Therapist
Anthony Maritato, PT has been a licensed physical therapist and private practice owner since 2006. Ohio license #PT011602.
Anthony has been passionate about helping patients recover from total knee replacement surgery as well as rotator cuff repair surgery.