Physical therapy near me that accepts Humana Insurance
Humana Insurance In Network Physical Therapists
Total Therapy Solutions is a contracted provider of physical therapy services with Humana Insurance. Click here for reference.
Address:
20 Overbook Dr STE D
Monroe, OH 45050
Telephone:
Fax:
Email:
Office Hours:
| | |
| --- | --- |
| Monday | 8:00 AM to 6:00 PM |
| Tuesday | 8:00 AM to 6:00 PM |
| Wednesday | 8:00 AM to 6:00 PM |
| Thursday | 8:00 AM to 6:00 PM |
| Friday | 8:00 AM to 6:00 PM |
| Sat-Sun | Closed |
Specialty:
Frequently Asked Questions:
How long does it take to schedule a new patient initial evaluation?
We often schedule new patient evaluations within 24-hours of your first telephone call. We understand that when you are frustrated and in pain, you want to get your pain resolved fast. 
How much does physical therapy cost?
We are contracted Anthem Blue Cross Blue Shield Providers here in Monroe, OH. After scheduling your initial evaluation, our expert team of insurance specialists will verify your insurance coverage and provide you with a guaranteed cost of care quote before your first scheduled appointment.
We offer a guaranteed pricing policy which means that once we have verified your coverage we will provide you with a price guarantee that will never be exceeded. Your care might cost less than the quoted price, but it will never cost you more.
How long is each physical therapy session?
Physical therapy treatments may range in duration from as short as 10-minutes to as long as 60-minutes. Since every persons conditions is different, our licensed physical therapist will perform an initial evaluation after which you and your therapist will decide on how long each session will take.
Services:
| | |
| --- | --- |
| CPT Code 97161 | Physical Therapy Initial Evaluation |
| CPT Code 97110 | Therapeutic Exercise |
| CPT Code 97140 | Manual Therapy |
| CPT Code 97530 | Therapeutic Activity |
| CPT Code 97112 | Gait Training |
| CPT Code 97535 | Self Care / Home Management Training |
How many physical therapy treatments will you need?
One Time Visit: Some conditions require a one time visit to complete a physical therapy evaluation and teach a home exercise program.
Short Term Plan of Care: Simple conditions may only require 3 to 6 physical therapy treatments to complete an initial evaluation, develop a customized plan of care, and perform 3 to 6 treatments to eliminate pain and improve function.
Long Term Plan of Care: More complex conditions or individuals with a more complex past medical history may need 24 to 36+ physical therapy visits. These cases may take months or even years to resolve or reduce the progressive nature of the condition.
Photos Inside Our Physical Therapy Clinic: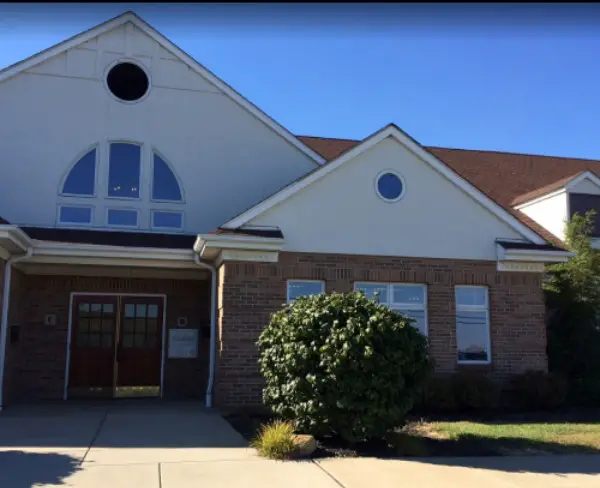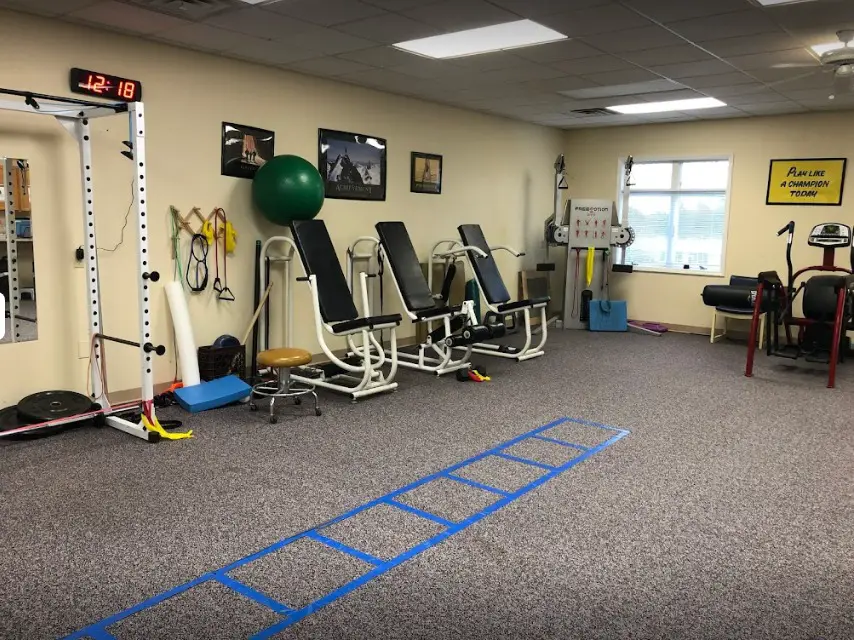 Meet the Team at Monroe, OH:
Anthony Maritato, PT
Anthony Maritato, PT goes by Tony in the clinic. He was a Penn State graduate (but don't hold that against him) who became a licensed physical therapist in 2006 here in Ohio.
Tony started Total Therapy Solutions in 2002 down in Sarasota, FL with Middletown, OH native Kathleen Long, Maritato.
Jeremy Clay, PTA
Jeremy Clay, PTA is a licensed physical therapist assistant and major Pittsburg Steelers Fan.
If Jeremy isn't sporting his trademark black, white, and gold then you know the Steelers lost last night's game and you will be doing lots of extra reps in the clinic today!
Jenna LeeAnn Lewis, PTA
Jenna LeeAnn Lewis, PTA is the glue that holds this team together.
Edgewood High School graduate and sports enthusiast, to say that Jenna lights up the clinic with her infectious smile and kind heart is an understatement.
Jenna has been a licensed physical therapist assistant since 2017 and continues to help her patients eliminate pain while laughing their way through each therapy session.