Best Used Exercise Equipment After Total Knee Replacement Surgery
Buying used exercise equipment after a total knee replacement can be a great way to save money while rehabilitating your new knee.
In this article, I will share my 5 favorite places to find used exercise equipment.
Used Exercise Equipment on the Facebook Marketplace
The Facebook marketplace can be a great resource for nearly all of your used exercise equipment needs after a total knee replacement. You can also find used walkers, canes, and ice machines.
Recommendations
Open Facebook and click on the marketplace icon. Search your local area for the specific equipment you want. Most patients are buying a recumbent stationary bike, an upright stationary bike, or some version of a cross-trainer / elliptical.
You may use filters to limit the search results to local sellers.
The advantage of using the Facebook marketplace is the equipment will already be assembled and you may be able to arrange delivery.
A drawback of using the Facebook marketplace is the fact that the seller can see your Facebook profile.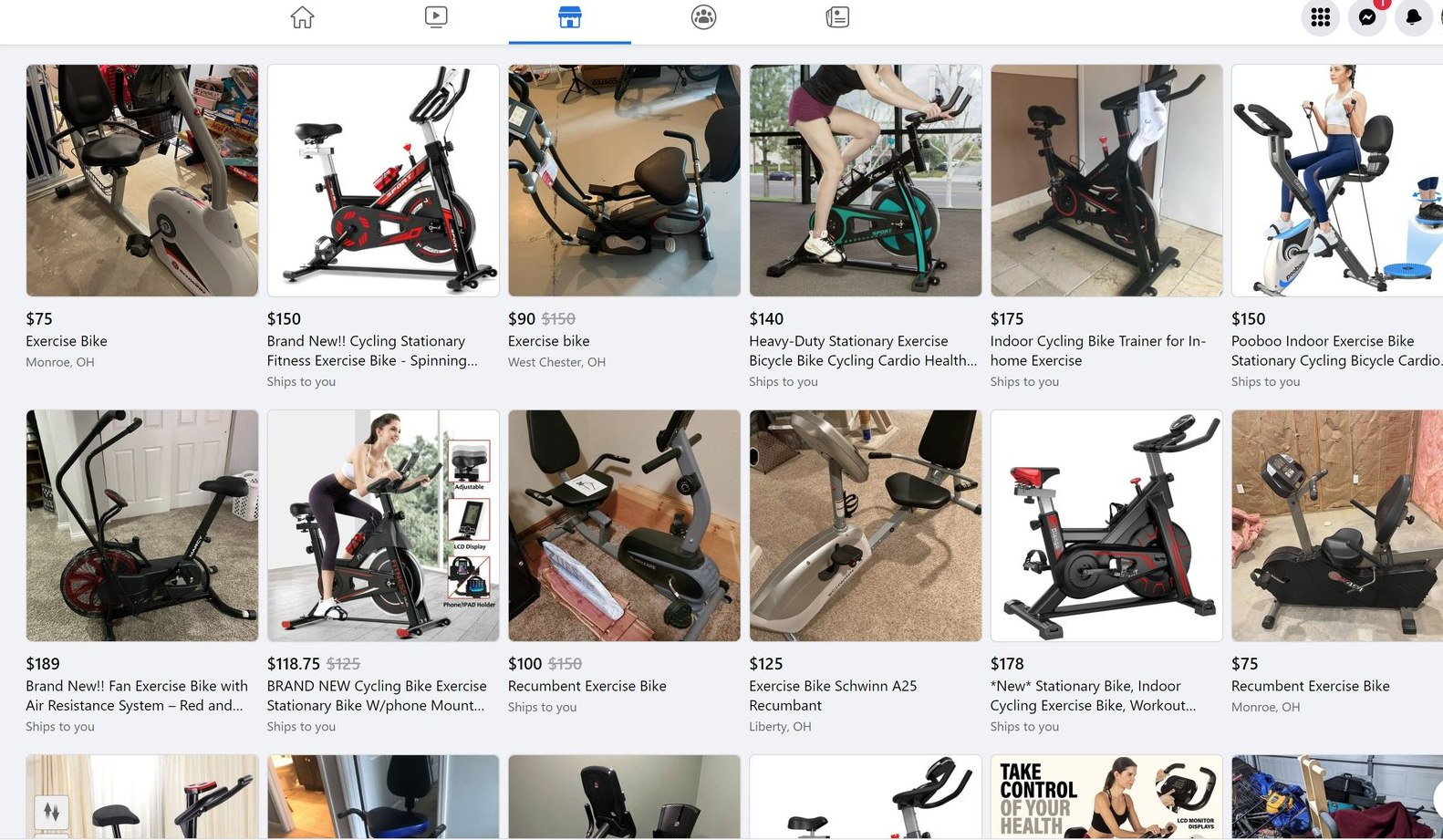 Buy Used Exercise Equipment on eBay
I have been a physical therapist and private practice owner since 2001. Most of the equipment I purchased for my physical therapy clinic was originally purchased on eBay.
eBay offers both used and new exercise equipment. You can find almost anything from exercise bikes, treadmills, ellipticals, and rowers.
After total knee replacement surgery, most patients will need to perform daily exercises for range of motion and overall recovery for between 6 and 12 weeks.
Just like the Facebook marketplace, eBay allows you to use filters to limit search results to your geographic location. You may choose between bidding or buy now auctions.
Again, the advantage of buying used exercise equipment on eBay is the equipment is already assembled. If you are buying from a local seller you might be able to negotiate indoor delivery.
Buying Used Exercise Equipment on Craigslist
Craigslist has become less popular in recent years but it can still be a great place to find used exercise equipment. 
A recent search of the Cincinnatti Craigslist market revealed several used recumbent and upright stationary bikes. These are ideal for post-surgical total knee replacement rehabilitation.
Another bonus of Craigslist is the ability to resell your exercise equipment after your recovery. 
Play It Again Sports and Other Used Sporting Goods Retailers
Play It Again Sports has locationally nationally. They purchase used exercise equipment and sporting goods and then resell them to the public. 
This store locator will help you find store locations in your community.
I was recently at our local Play It Again Sports and found these two Schwinn Airdyne bikes for sale. 
The greatest advantage of this store is the ability to see the equipment, try it before you buy it, and in some cases, the store will deliver the equipment to your home.
An added advantage is this store will buy back the equipment once you have finished your total knee replacement recovery program.
* Below are two photos taken from my local Play It Again Sports location.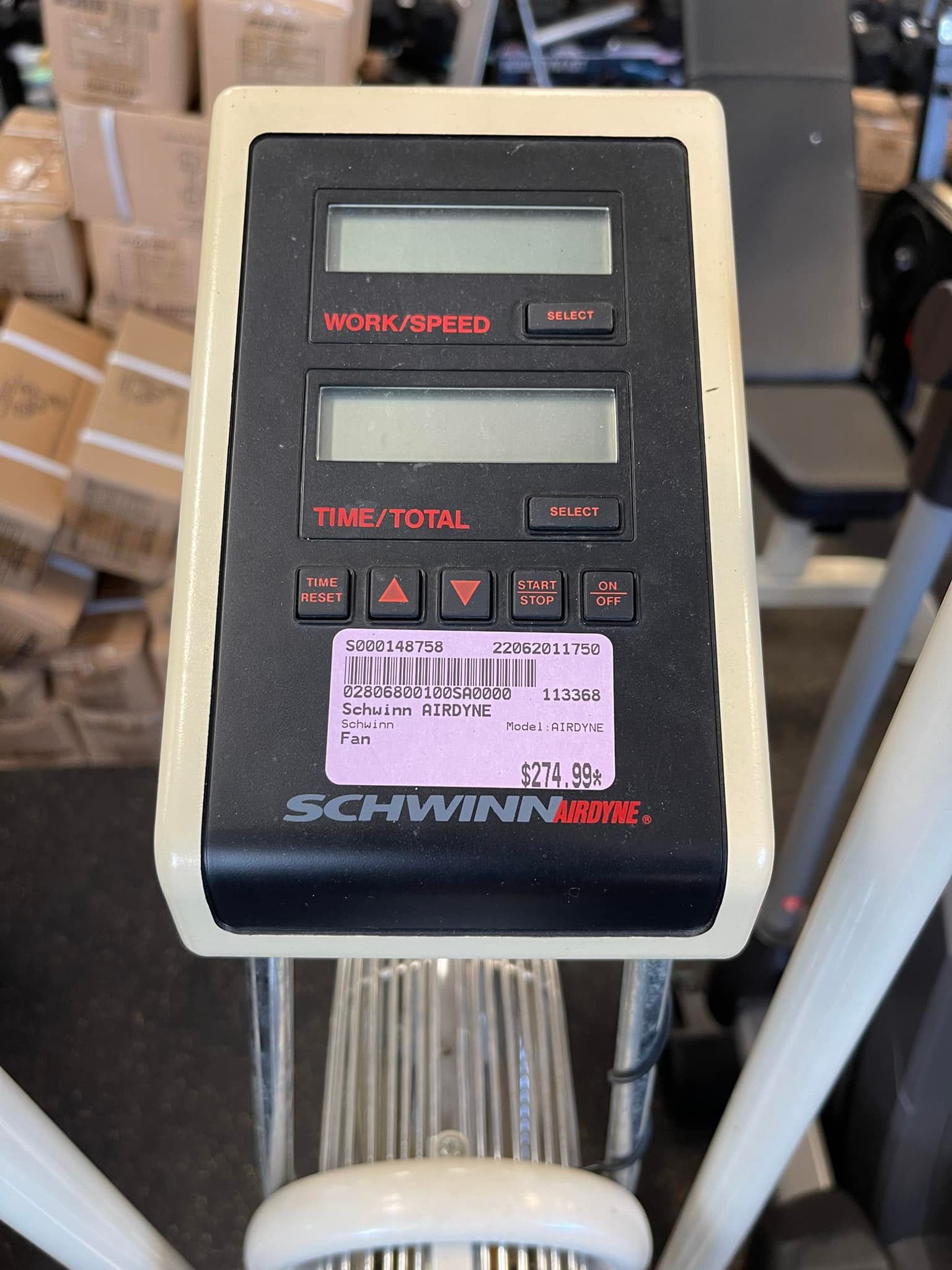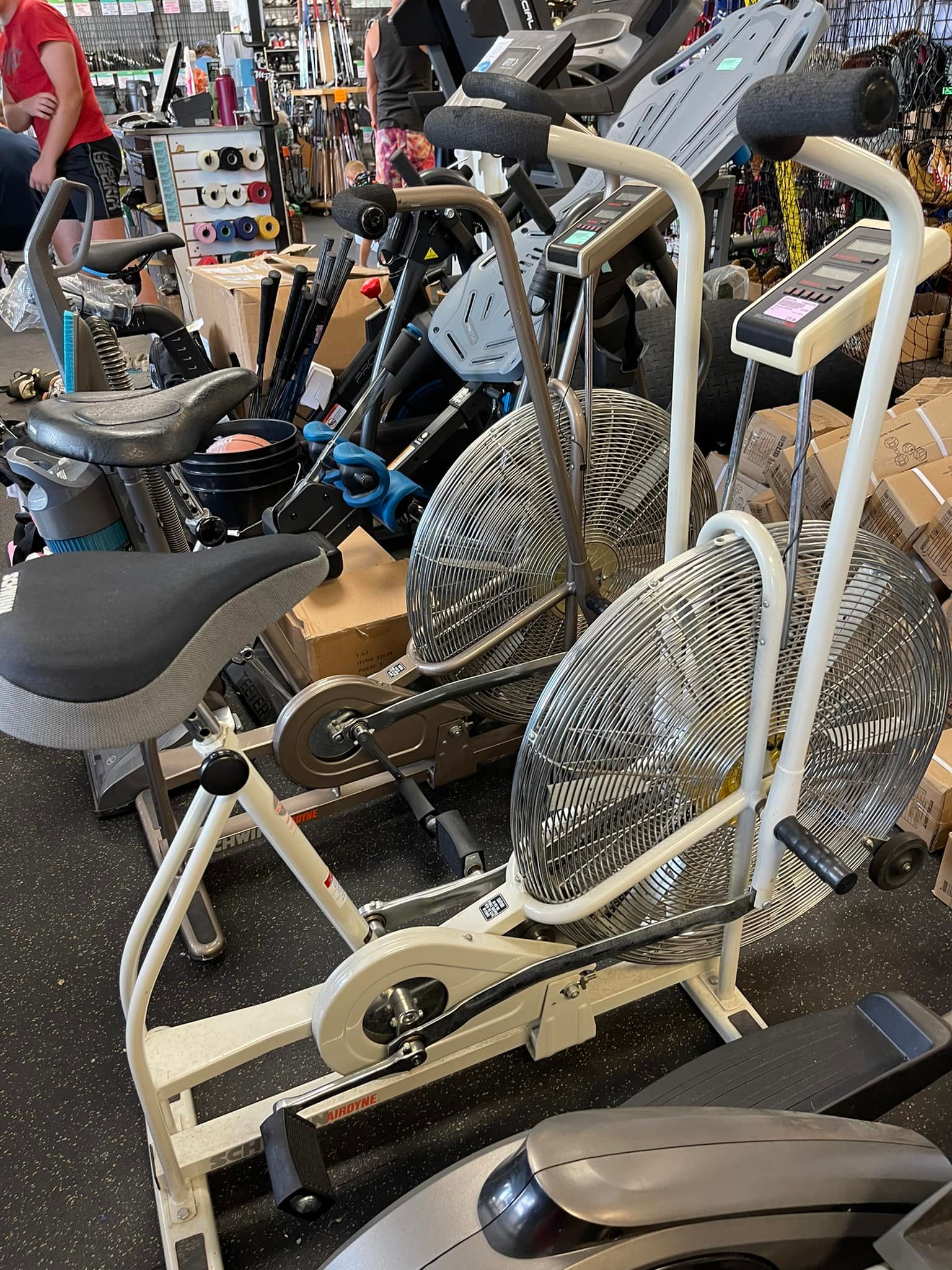 Your Local Physical Therapy Clinic
Physical therapy clinics often have extra equipment available for rent or purchase. I try to replace equipment every couple of years and when I do, the old equipment is usually still in great shape. 
If you are currently receiving physical therapy for total knee replacement rehabilitation you could ask your physical therapy clinic director or owner if there is any used equipment they would be interested in selling or renting.
Renting can be as effective as buying if you are only planning on using the equipment for a couple of weeks or a couple of months.