Surgery Clothes: What to wear for a total knee replacement surgery
Best Surgery Clothes for Before, During, and After your Knee Surgery
I have been a licensed physical therapist since 2006 and have worked with hundreds of patients who underwent total knee replacement surgery over the past 16 years.
One thing nobody prepares for are the wardrobe changes I am going to recommend. 
A little planning goes a long way and choosing the best surgery clothes to wear and bring with you will make life a little less stressful.
Ask your surgeon first!
The first thing you should do is ask your surgeon for recommendations about surgery clothes. You will be in a gown during the surgery and immediately before surgery, but depending on whether your procedure will be an outpatient surgery or there is a chance you will stay in the hospital overnight you will need to plan accordingly.
Hope for the best, plan for the worst.
Even if you are scheduled for an outpatient total knee replacement surgery, have an overnight bag packed and ready to go so your family can grab it if something goes wrong and you end up getting admitted to a hospital or skilled nursing facility.
If you pack a 3 day bag or overnight bag you will be sure to include the items you need. Nothing is worse than expecting your husband to pack a bag while he is rushing around the house trying to get back to your bedside.
Choosing Your Surgery Clothes: What to Wear to the Hospital
One of the critical steps in preparing for your total knee replacement surgery is choosing the appropriate clothing. This doesn't just apply to the period after your surgery, but starts right from the moment you step into the hospital. Knowing what to wear can make the whole process a lot smoother, and indeed, warmer. If you've ever been a patient or visited someone in the hospital, you'll be aware that the temperature inside tends to be colder than you'd like.
Why Layered Clothing?
On your journey to the hospital, we recommend wearing layers of clothing. Why? Well, you'll likely spend some time waiting before you're admitted and prepped for surgery. You certainly don't want to spend that time shivering in the waiting area. Layering your clothes enables you to easily take off or add pieces depending on your comfort level.
Comfort: Loose clothing is a must for comfort and ease of removal when it's time to change into your pre-surgery gown.
Temperature Control: You can easily add or remove layers to regulate your body temperature.
Preparation: Even post-surgery, you can put back on your top layers over your surgical gown if you're feeling cold.
Tips for Layering Surgery Clothes
When selecting your layers, start with a base layer that's comfortable and breathable. Next, choose a middle layer that provides insulation, like a soft sweater or cardigan. Finally, an outer layer like a zip-up hoodie or jacket can provide additional warmth and can be easily removed or added as needed. Remember, your comfort should be a priority. The goal is to ensure you're warm and comfortable before and after your knee surgery.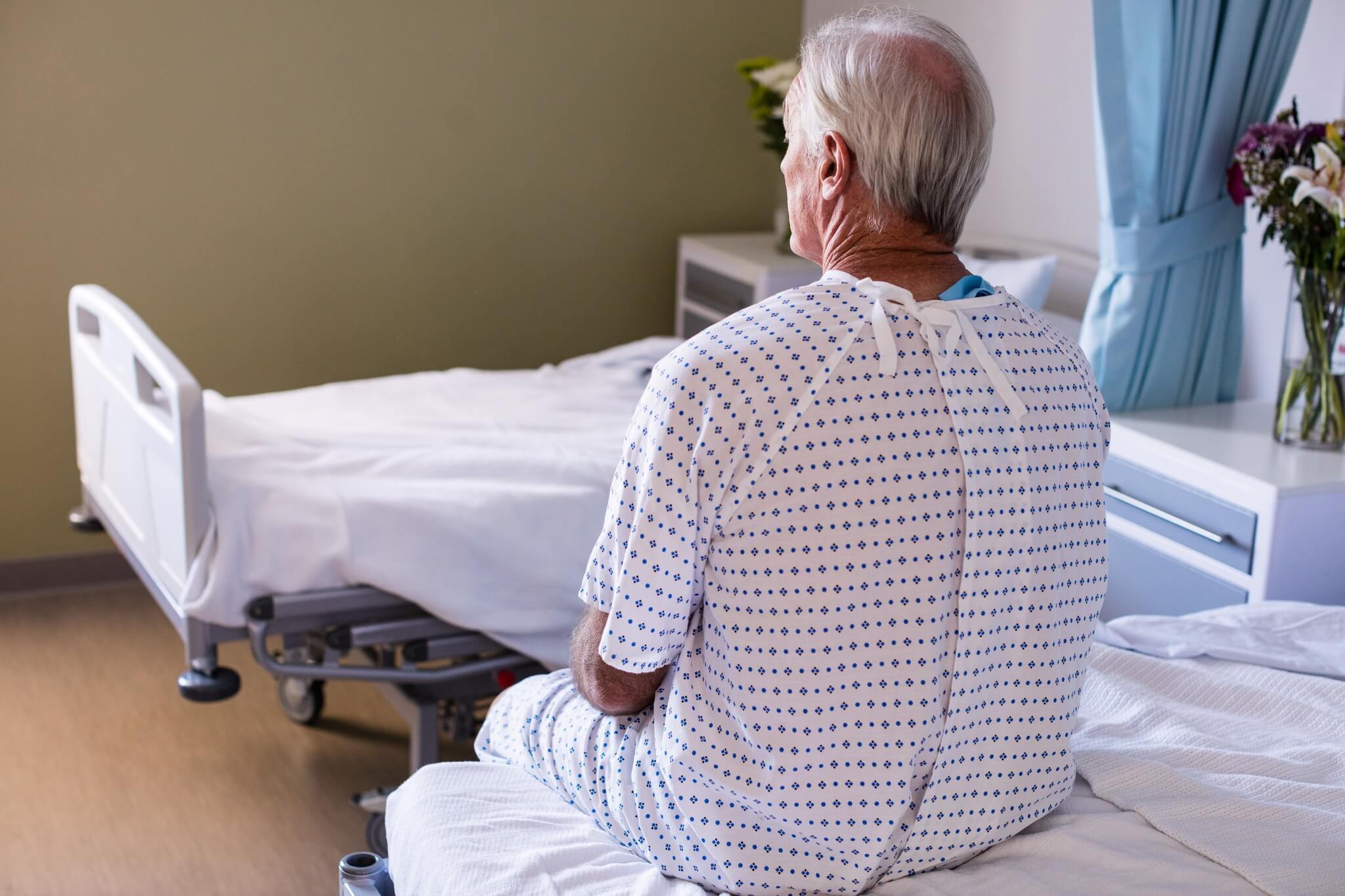 Planning Your Post-Surgery Outfit: What to Wear Home After Total Knee Replacement Surgery
The journey to recovery from a total knee replacement surgery doesn't end at the hospital doors. Planning what to wear home after your procedure is equally crucial as your pre-surgery attire. At the surgical center, a team of dedicated professionals – nurses and medical assistants – will be at your side, helping you get dressed post-surgery. However, back at home, you won't have this level of support, so it's essential to prepare accordingly.
Comfort is Key
Your clothes for the next few days should prioritize comfort and accessibility. Here's what I recommend:
Loose-fitting shorts: These provide easy access to the knee, which is particularly helpful for monitoring your surgical site and for physical therapy sessions. Shorts with elastic waistbands are preferable as they can adjust to your body's comfort.
Loose-fitting shirts: Opt for shirts that you can easily slip over your head in case you feel too warm. Look for breathable fabrics to help maintain a comfortable body temperature.
Don't Forget About Your Feet
Footwear might not be the first thing that comes to mind when planning your post-surgery outfit, but it plays a crucial role in your comfort and safety. I always recommend a flexible slip-on water shoe, like the Seekway Water Shoe, for your trip home. They have several benefits:
Flexibility: These shoes can accommodate any foot swelling you might experience post-surgery.
Safety: The non-skid bottom provides a safe grip, reducing the risk of slips and falls.
Practicality: If any fluids spill on them, they can be easily washed or disposed of, as they're priced under $20.
Consideration for Socks
While the hospital typically provides socks and some surgeons may prescribe compression hose, having an extra pair on hand is a good idea. I recommend diabetic socks, designed to accommodate lower leg swelling without cutting into the skin, thus ensuring your comfort and promoting circulation.

I have purchased the 4-pack of athletic shorts above and continue to wear them regularly. They are generic and non-branded. The elastic waistband has held up to multiple washes a week for more than 1 year. 

Summarizing Your Total Knee Replacement Surgery Clothing Guide
Ensuring comfort and ease during your total knee replacement surgery goes beyond the procedure itself – it includes thoughtful planning of your attire before, during, and after surgery. Let's recap the key takeaways for your surgery clothes:
Pre-surgery attire: Dress in layers of loose, comfortable clothing on your way to the hospital. This helps you adjust to varying temperatures and assists with easy changing into your pre-surgery gown.
Post-surgery hospital stay: Have a bag packed with essentials, including comfortable clothes for your hospital stay. This prepares you for any unexpected events requiring a longer hospital stay.
Post-surgery home outfit: Your outfit for home should prioritize comfort and accessibility. Loose-fitting shorts and shirts, flexible slip-on shoes, and diabetic socks are recommended to enhance your comfort and facilitate recovery.
Remember, preparing for your knee replacement surgery isn't just about the medical procedure. It's about ensuring you have everything in place to make your journey to recovery as smooth and comfortable as possible. By planning your surgery clothes, you're taking a proactive step towards a successful recovery.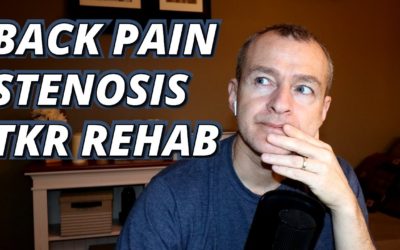 Spinal stenosis is relatively common among adults having a total knee replacement surgery. While spinal stenosis doesn't always impact total knee replacement recovery, when it does, it can be frustrating. Before I specialized in treating patients after a total knee...
read more