Is a recliner required after total knee replacement surgery?
Absolutely not! A recliner might be a convenient luxury, but if you don't already own one I would not tell you to rush out and buy one. In this article, I will discuss how to achieve the same positions on a bed or couch.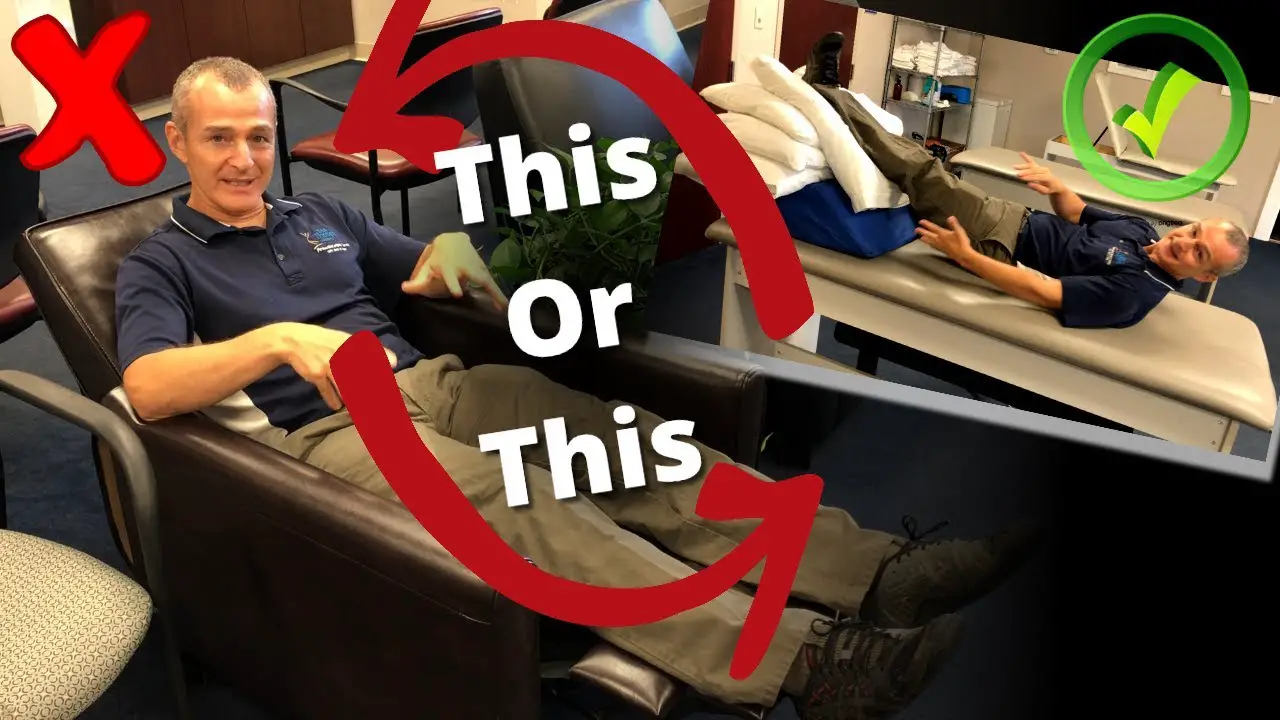 What to Look for When Buying the Best Recliner for Knee Replacement Recovery
1. Zero Gravity Positioning
A zero gravity recliner is one in which your legs are elevated to the level of your heart. These chairs may be helpful to reduce fluid accumulation in the feet and ankles after total knee replacement surgery.
WARNING: Some patients don't like a zero gravity recliner because they feel dizzy or unsteady in this position. I recommend testing a zero gravity recliner in the store before purchasing one for home use.
Many patients sleep in a recliner after knee surgery. Being able to achieve a zero gravity position may be as close to sleeping in your bed as you can get.
2. Material and Hygiene
If you are planning to spend a significant amount of time in your recliner, being able to clean the material is important. Some patients will experience episodes of increased sweating and occasional bleeding after surgery.
Some patients may spill drinks or food in the recliner which will also need to be cleaned frequently.
Some microfiber material comes with a protective coating that makes them resistant to liquids, but my preferred material is vinyl or leather.
3. Stability
Many recliners have a rocker bottom. This can make it difficult to transition from a seated position, especially after you have been seated for a prolonged episode. If a patient was unsteady or weak through the legs before surgery, it is recommended to use a block that prevents rocking after surgery.
The greatest risk of falling happens while a patient is standing from an unstable chair. If the chair moves or rocks back it is very likely that the patient will end up on the ground.
4. Durability
Some low-cost recliners are made with lower quality components and may break with heavy use.
After a total knee replacement, patients may need to frequently get up and move around. Repeated use of the leg rest or lever arm may cause breakage resulting in a patient getting stuck in a reclined position.
5. Cost
The final factor when choosing the best recliner for knee replacement recovery is cost. Medicare may pay for a portion of a lift chair when determined to be medically necessary, but often a quality recliner will range in price from $400 to $1,000.
Recliners with amenities like massagers, seat warmers, USB and Bluetooth speakers often cost above $1,000.
Buy or Rent a Power Lift Chair
If you don't already own a recliner you may want to consider renting one.
Buy
The advantage of buying a power lift chair or recliner after total knee replacement include knowing that you will not have to return it, you have the option to use it for the life of the chair, and you could always resell it if you chose not to keep it.
Rent
Renting a lift chair or recliner is also a great option. If you don't have the living space to keep a chair for years to come and you want the convenience of having a medical device company deliver and remove your chair after you finish using it I would recommend renting one.
Prices for renting a lift chair or recliner are $50 a week or $150 per month.
Renting may require a credit card deposit.
Renting may require you to live in a non-smoking home and have no pets.
This Mcombo Large Power Lift Recliner Chair with Massage and Heat is a great choice for under $800. It has Faux Leather which is easily cleaned with antibacterial spray and a washcloth. It offers a heating feature and a massage feature.
The massage is not deep tissue but it is a comfortable vibration sensation with multiple settings on a hand controller.
| | |
| --- | --- |
| Chair Dimensions: | |
| Total Depth | 39.8 inches |
| Total Width | 35.4 inches |
| Total Height at full lift | 44.5 inches |
Best Recliner to Reduce Edema
This is a top-of-line zero gravity recliner that actually elevates your feet above the level of your heart. Most zero gravity recliners stop raising your feet to the level of your heart.
While this might be at the top of most budgets, this easy-to-clean, highly durable, piece of furniture is as much a piece of art as it is a medical device.
Best Chair To Sit In After Knee Replacement Surgery
Seat Height
Seat Depth
Arm Rests
Wheels and Stability
Seat Height
The best chair to sit in after knee replacement surgery is one that allows your foot to comfortably rest flat on the floor. If you were to measure from the bottom of your thigh to the bottom of your heel, you can determine an ideal seat height.
A seat that is too tall could cause excessive compression behind the lower thigh or could make you feel like you are sliding out of the seat.
A seat that is too short can be difficult to get up from or could cause excessive hip and knee flexion.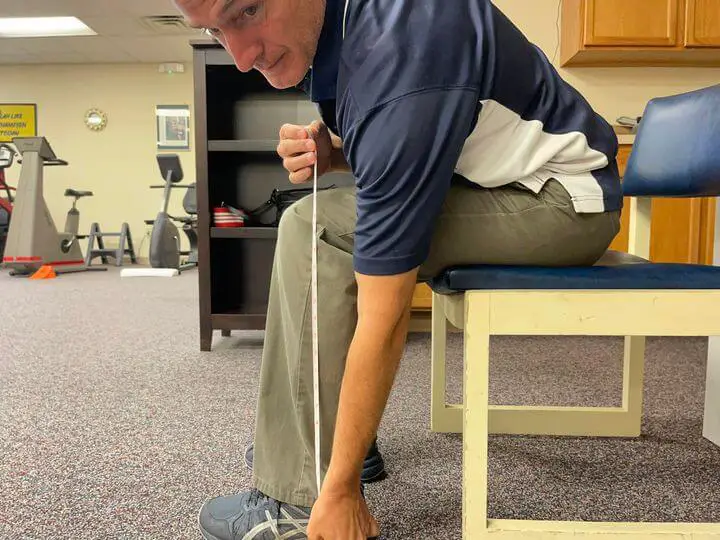 Seat Depth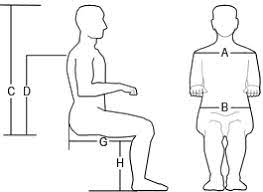 Measuring the back of the knee (Fig. G)  to your sacrum is a great way to determine maximum seat depth. Measuring from the bottom of your thigh to the base of your heel (Fig. H) is the best way to determine seat height.
Choosing a chair with proper depth and height can help you comfortably position the hips, knees, and ankle in proper alignment.
Armrests
Armrests are an essential element for anyone with leg weakness. Armrests may be used to assist you when standing or while sitting. Firm armrests are essential. Consider armrests that are forward enough to allow you to maintain hand contact during the sit-to-stand process.
Wheels and Stability
The final element in choosing the best chair to sit in after knee replacement surgery is the chair's stability. 
A chair with wheels or one that can easily tip over is not recommended for patients that have undergone a total knee replacement. A heavier chair without wheels and adequate friction on the floor to avoid slipping is best.
Summary:
When choosing the best recliner for knee replacement surgery and recovery, you will want to consider positioning, cleanability, stability, and durability.
You will also want to consider renting or buying your new recliner depending on how long you plan to keep it.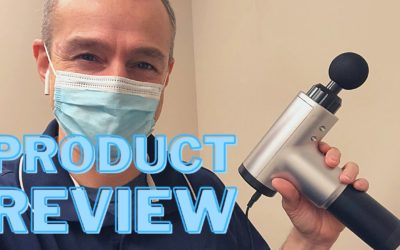 Choosing the Best Knee Massager for Arthritis In order for you to choose the best knee massager for arthritis, it is important you understand the different types of knee massagers and the different types of arthritis. Osteoarthritis Osteoarthritis (OA) is one of the...
read more