Best Knee Massager for Arthritis in 2022
Choosing the Best Knee Massager for Arthritis
In order for you to choose the best knee massager for arthritis, it is important you understand the different types of knee massagers and the different types of arthritis.
Osteoarthritis
Osteoarthritis (OA) is one of the most common forms of arthritis. It affects the cartilage and joint surfaces. It is also commonly referred to as wear and tear.
Rheumatoid Arthritis
Rheumatoid Arthritis on the other hand is an auto-immune disease. It may affect a wide variety of body systems, including the skin, eyes, lungs, heart, and blood vessels.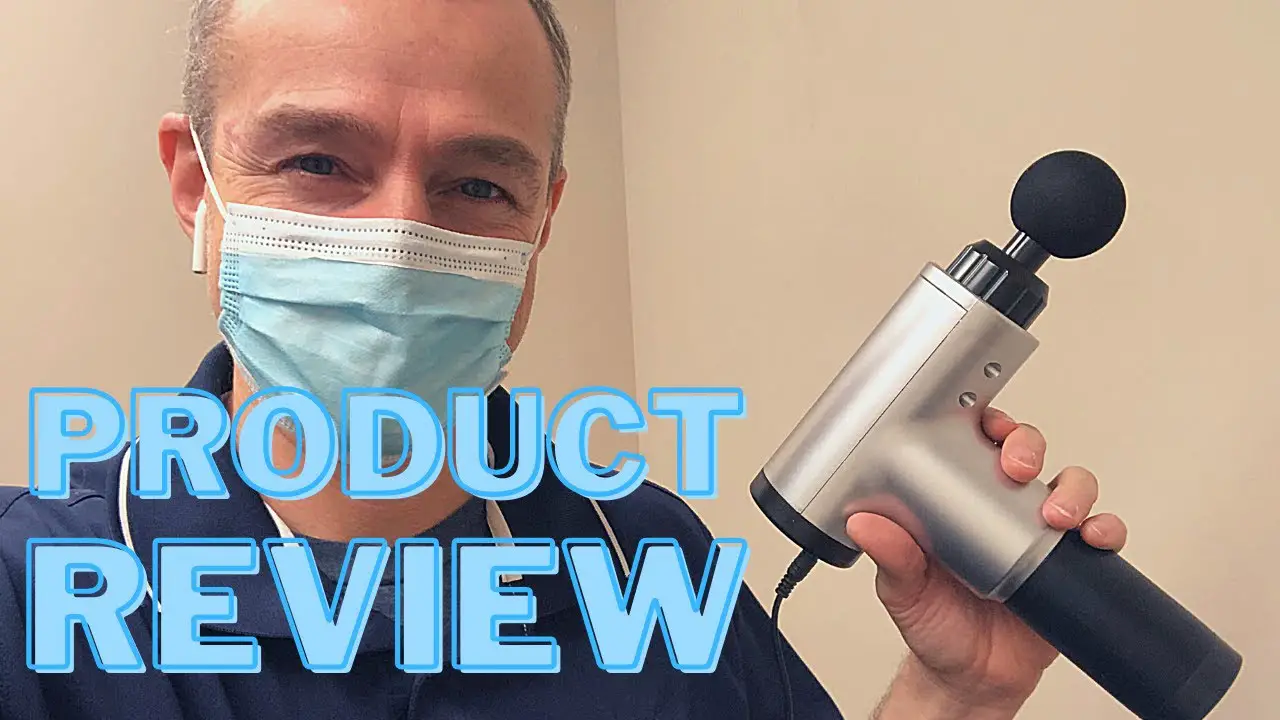 Different Types of Knee Massagers for Arthritis
There are several types of knee massagers for arthritis pain and discomfort. From manual to electric and superficial to deep.
In this article, I will recommend the best knee massager for arthritis based on the following types:
Manual Knee Massager
Belt Massager
Massage Gun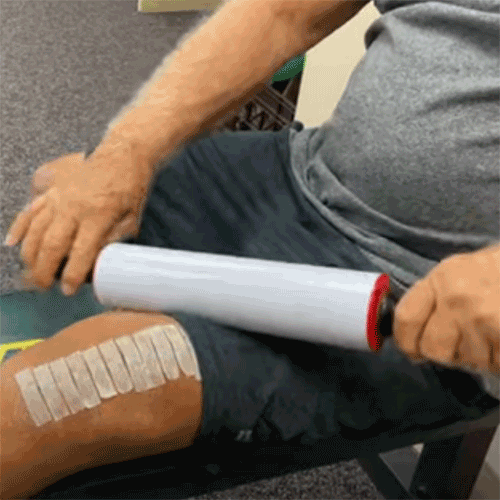 Best Knee Massager for Arthritis: Manual
A traditional baker's rolling pin is by far the best knee massager for arthritis that does not require electricity. It can be made of wood, metal, or marble. It may be heavy or light. It can be 3 inches or 9 inches.
A traditional baker's rolling pin offers a broad surface area that applies pressure to the soft tissue of the upper and lower leg muscles and connective tissue.
These rolling pins are usually hidden in the back of a junk drawer in your kitchen or pantry. They haven't been used for decades, but now you can get them out and start using them again.
Benefits of a Rolling Pin Massage for Knee Arthritis Pain
If you don't already own a rolling pin, the are usually less than $10 and may be purchased anywhere that sells kitchen utensils.
They are easy to clean and very durable.
The large surface area makes it easy for you to distribute pressure across a larger area of muscle fibers which makes this kind of massage more comfortable.
The cross-fiber pressure spreads the muscle cells and stretches the fascia and related connective tissue in a way that conventional stretching of muscles won't achieve.
Rolling pin massage also facilitates fluid exchange and supports the lymphatic system.
How to Use a Rolling Pin for Massage
When osteoarthritis is affecting the knee joint it may become painful and difficult to walk. Individuals may then become less active and are less likely to perform exercises that would help reduce knee pain and improve the health of the lower extremity musculature.
To massage the muscles above and below a painful knee it may be best to sit on a couch with the affected leg extended along the length of the couch.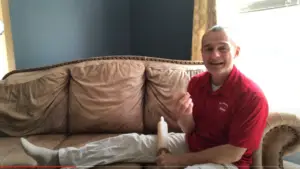 Using a gentle sweeping motion, the rolling pin would be placed low on the thigh and pulled upward toward the heart. Long, smooth sweeps of the rolling pin along the soft tissue of the inner thigh, outer thigh, and top of the thigh should feel good and will help to move the fluid from the leg back into the circulatory system of your body.
After massaging the upper leg for 3 minutes it is recommended that you perform the same sweeping action from the back of the lower leg including massaging the calf muscle.
Massaging the calf muscle from low to high will help facilitate fluid exchange and improvement of swollen ankles and feet. The lower leg is usually massaged in a low to high motion for 2 minutes.
Best Knee Massager for Arthritis: Belt Massager
This is a very uncommon recommendation, but if you remember these machines from the 1950s, you remember the claims that they would reduce belly fat.
While those claims were false, these belt massagers do a great job massaging swollen calves, hamstrings, quadriceps, and more.
I originally purchased this belt massager for the jokes, but once my physical therapy patients started using this device on the legs and back the laughing stopped and the pain relief began.
Check out this video to see how I use this belt massager in my physical therapy clinic.
Check Availability and Pricing:
Best Knee Massager for Arthritis: Massage Gun
Massage guns have become very popular in recent years. Along with their popularity, I have seen an explosion in the number of companies producing and selling these devices.
While I personally prefer the smooth steady pressure of the rolling pin massage to the rapid and repeated impact of a massage gun, there are some great massage guns on the market at all price points.
Best Low-Cost Massage Gun
I purchased this very low-cost, budget massage gun in February of 2021. I continue to use it in my physical therapy clinic as of today September 22, 2022. The device gets used weekly for 3 to 5 minutes per episode.
This device does not have the intensity of more expensive massage guns, but I prefer the lighter pressure impact for older adults and patients with less muscle or fat tissue.
Check Availability and Pricing:
Best Premium Massage Gun
I performed an unboxing and review of this Bob & Brad D6 PRO Massage Gun in December 2022. This was a great massage gun for the price. It is well built and durable. The battery life is outstanding. After a full charge, it lasted more than 7 days in my clinic before needing to be recharged.
I continue to use this massage gun on a daily basis in my clinic. It is ideal for younger patients who have developed more muscle mass and enjoy the sensation of a more aggressive impact massager.
The air filled massage head is also great for older patients who may be more sensitive to percussion massagers. 
Here are some short video clips of me using the device on post-surgical cases after a total knee replacement.
Check Availability and Pricing:
Other Premium Massage Guns
As we move up the price and quality ladder we get to the more popular name brands like
These premium quality massage guns are used by professional athletes and physical therapy clinics all across the country. If you want top-quality performance, durability, and battery life, these are the massage guns for you to choose from.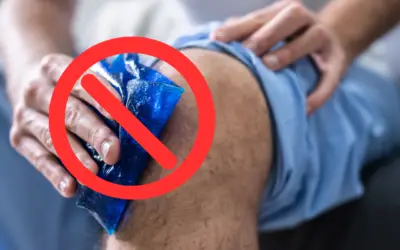 Table of Contents Benefits of Using an Ice Machine After Knee Surgery How an Ice Machine Works Top Ice Machines for Knee Surgery Recovery How to Use an Ice Machine After Knee Surgery Where to Buy an Ice Machine and What to Consider Benefits of Using an Ice Machine...
read more